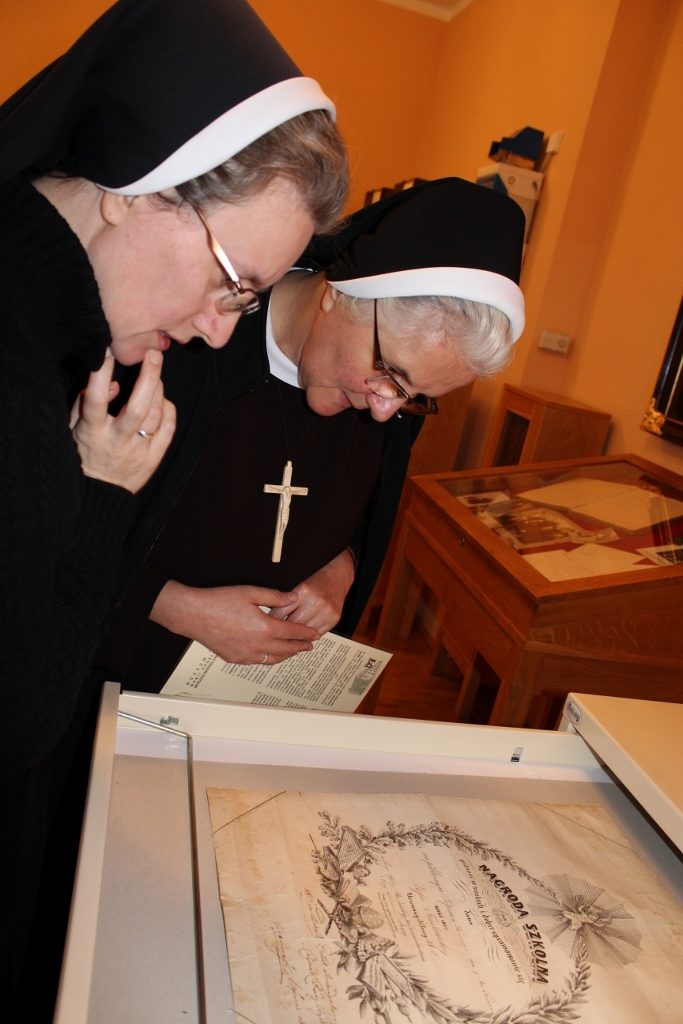 The Conference of the Responsible for the Ongoing Formation in the Felician Congregation was held in Cracow from November 4 to 9, 2017. The participants were: the Sisters from the General Administration and all the Administrations of the three Polish Provinces of the Congregation, together with the Sisters belonging to the Formation Team. The Sisters participated in a series of lectures and meetings while deepening the spirtuality of religious life and drawing from the wealth of the Felician heritage.
On November 8, the Sisters came to the Museum and Archives of Mary Angela Truszkowska, Blessed Foundress of the Felician Sisters, where they took part in the Lectio Epistuli and visited the renovated museum exhibition.
It was an unforgettable occasion to re-appreciate the wealth of the heritage bestowed on us by our Blessed Foundress and the first Felicians.