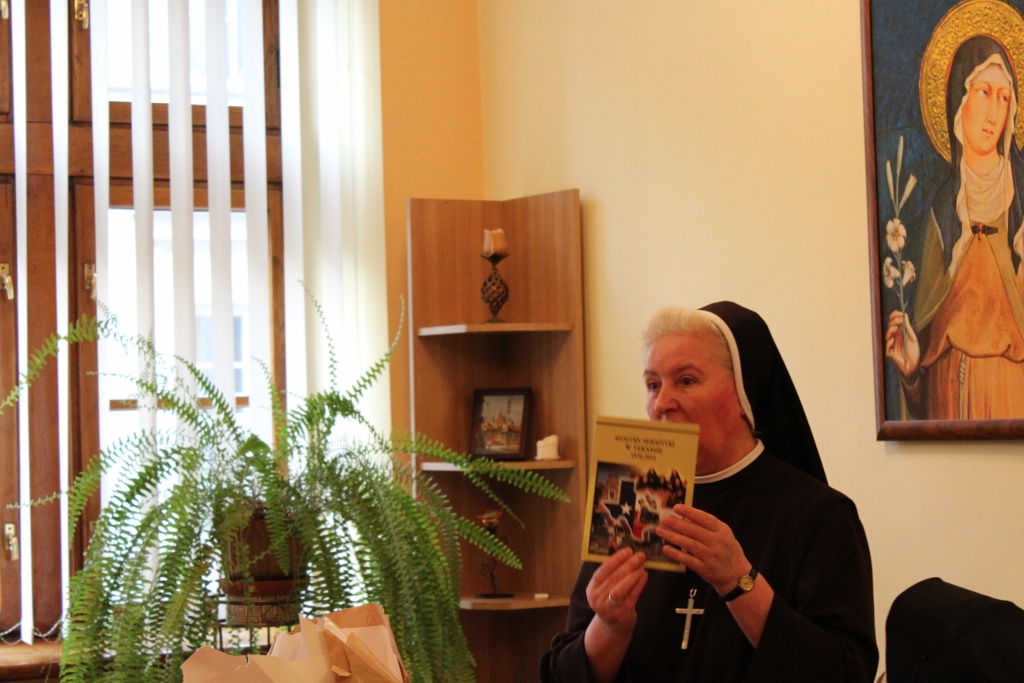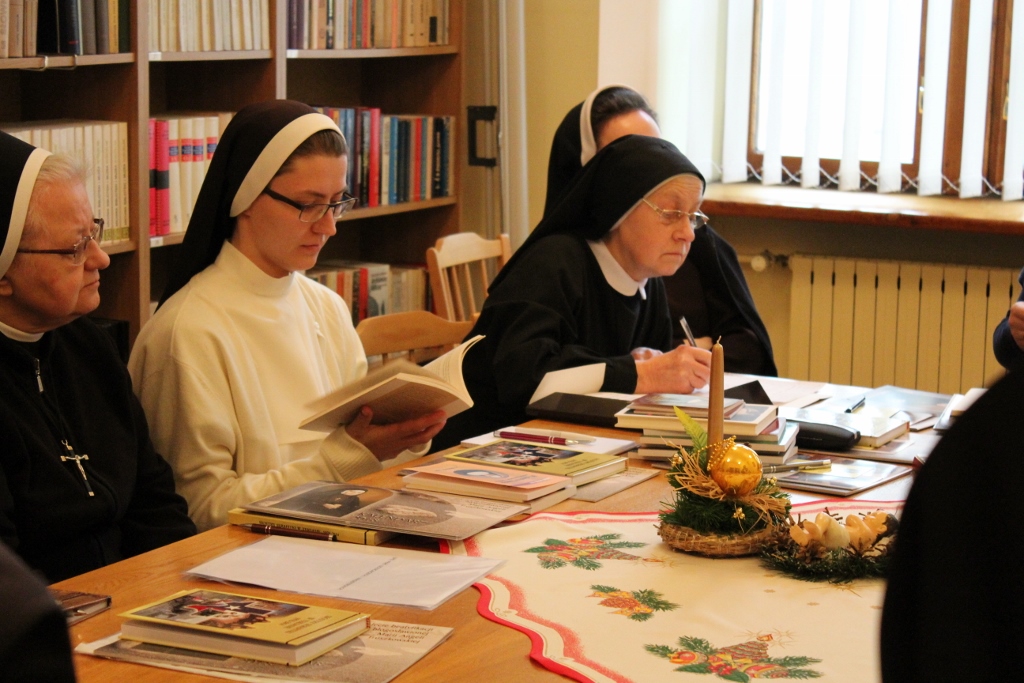 On Saturday, January 20, 2018, our Museum and Archives hosted the Regional Meeting for the Historians and Archivists. Sister Historians and Archivists from various Congregations gathered for their Spring Meeting. The chairperson of this group is Sister PhD Agata Mirek, professor at KUL. The main topic of the meeting was the process of writing the history of the Congregations from the post-war period until 1989. The Sisters had the opportunity to share the fruits of their research, and at the same time to get some guidance and tips for their further historical work.
The Sisters toured both the Museum and the Archives, got to know better the life and spirituality of Blessed Mary Angela Truszkowska  as well as the history of the Felician Congregation.
At the end of the meeting, the Sisters wrote the following words in the Memorial Book:
In the jubilee year of the Centenary of the Independence of our Homeland, the Centenary of the Catholic University of Lublin and the 25th Anniversary of the Beatification of Bl. Mother Angela Truszkowska , the Cracow group of Sister Historians, thank the good Felician Sisters for the family encounter at Mother Angela's home. May God bless and guide on the beautiful paths of our history of the Church, Poland and our Religious Communities.