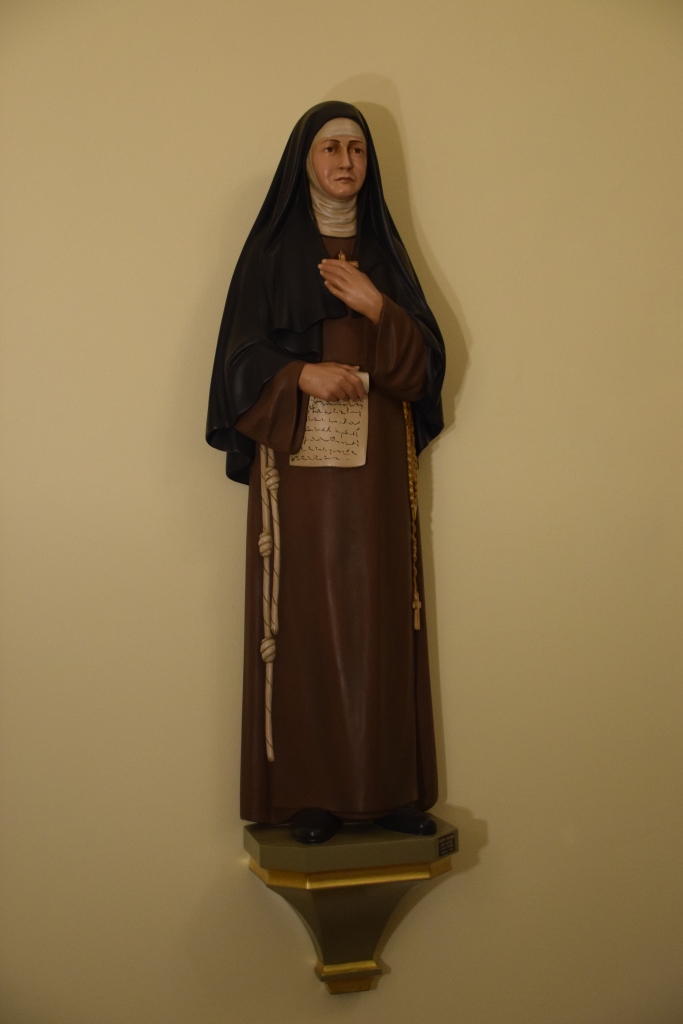 On January 27, 2018, our Museum and Archives was visited by Fr. Józef Knap, the pastor of All Saints Parish in Brzeziny, Kielce Diocese, together with a four-person delegation.  All Saints Parish in Brzeziny is trying to spread the devotion to the Saints and Blessed. Their church is full of images of Patrons. On this day, the Pastor and the delegation came to Krakow to invite Blessed Mary Angela Truszkowska by receiving her relics. The pilgrimage to the relics of Bl. Mary Angela and for the relics of the Blessed to be taken to the parish, was enriched by visiting the Museum dedicated to her, in which the parish representatives could get to know better her life, work and spirituality, as well as deepen their relationship with the new Patron Saint of the parish. The pilgrimage, thanks to the Pastor, was held in an atmosphere of prayer and spiritual preparation for the encounter with Blessed Mary Angela.
At the appointed time, after the spiritual preparation of the entire parish, there will take place a solemn introduction of the relics of Blessed Mary Angela to the parish church.
We hope that  the visit to the Museum and getting to know the spirituality of Mary Angela will bring fruit in everyday life of both the delegation and the entire parish.
Blessed Mary Angela, pray for us!