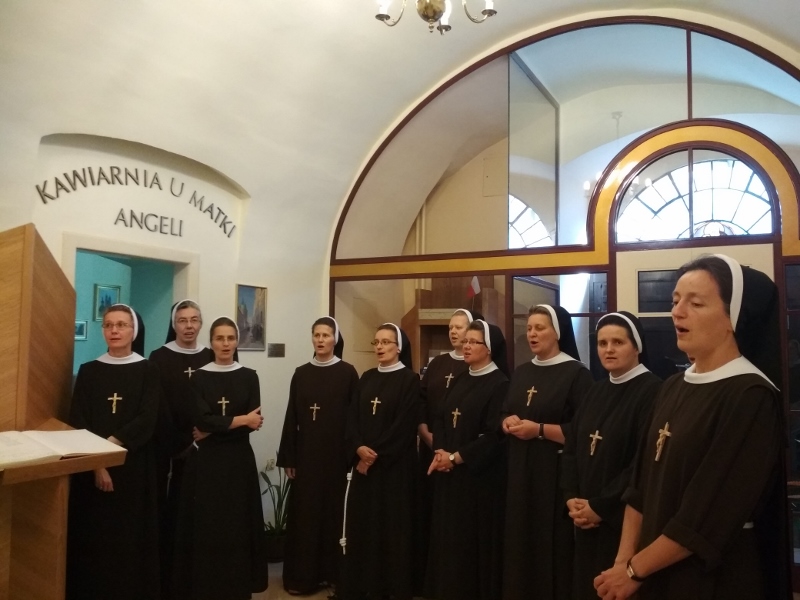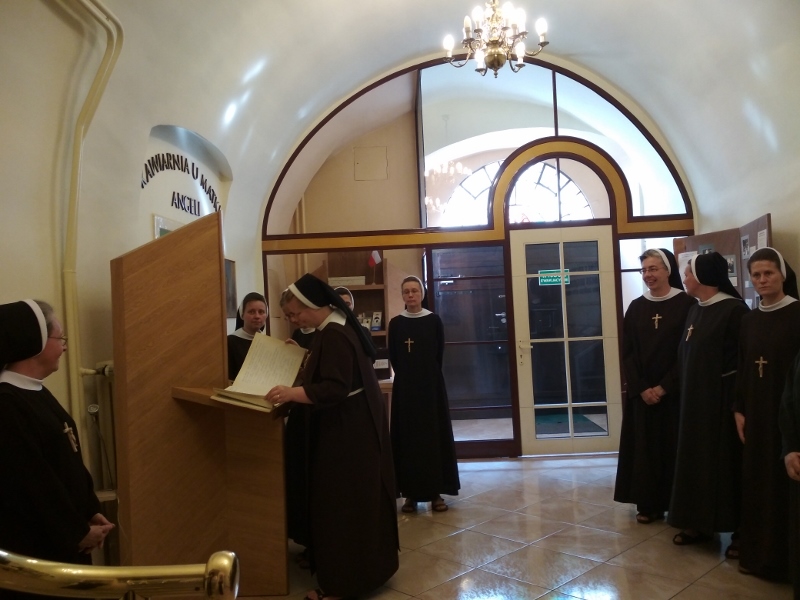 On July 25, 2018, the Sisters from the Interprovincial Tertianship visited the Museum and Archives. The main part of the program has taken place in Zakroczym. In the Tertianship participate twelve Sisters from three Polish Provinces under the direction of their Director of formation.
The Sisters went on the pilgrimage to Czestochowa to honor and consecrate themselves anew to Mary, Mother and Lady of our Congregation. The next stage was Krakow, and here, in the first place, Home of Mother Angela, Foundress of the Congregation. An inseparable part of the pilgrimage was also a visit to the Museum and Archives. The Sisters watched a presentation recalling the preparations, the process and the beatification ceremony of Mary Angela Truszkowska, and then they could visit both the Museum and the Archives of their Foundress.
The Sisters spent a lot of time not so much seeing the museum or archival exhibits, but rather deepening the knowledge about the Mother and the Congregation, and thus strengthening their spiritual bond with the Foundress. A special experience for the Sisters was the opportunity to see and almost touch the original letters of Blessed Mary Angela.
After visiting and praying together, the Sisters returned to the Mother's home, where she lived for 30 years and from where she was called for an eternal reward to the Lord.